Details

Category: Articles
by Kidsfirst Kindergartens Templeton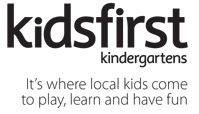 Men make up just 1.6 percent of New Zealand's early childhood workforce, one of the worst male participation rates in the western world – but the South Island's largest kindergarten provider is taking a strong stance in addressing this statistic, and enriching the early childhood education environment with a greater gender balance.
Read more: Kidsfirst leads the pack in boosting men in ECE in New Zealand – David Baxendell
Details

Category: Articles
By MICHELLE ROBINSON – North Shore Times
Last updated 05:00 04/03/2010
Photo: BEN WATSON
NURTURING MAN: Adam Buckingham, with six-month-old daughter Ellie, cherishes his role as an early childhood teacher.
New Zealand children are disadvantaged by a lack of male early childhood teachers, a North Shore teacher says.
Adam Buckingham wants men to become early childhood teachers after learning that fewer than 2 percent of preschool teachers in New Zealand are men – the lowest rate in the world, he says.
Government statistics show there were 285 male and 18,112 female early childhood educators in licensed premises last July.
Read more: Teacher calls for more men to join the profession- Adam Buckingham
Details

Category: Articles
Te Whanau
EC-MENz incorporated
Tena koutou, tena koutou, tena tatou katoa
Nga Mihi nui. Nga Mihi mahana
Tena koutou, tena koutou, tena tatou katoa
A special welcome to Bryan Nelson from Men teach.org. Bryan has travelled across the Pacific to share with us his vast knowledge and expertise and we look forward to his presentation which Ron Blatz has promised will be a lot of fun as well as informative. Welcome to this summit Bryan – we very much appreciate you taking time out of your busy schedule to share your wealth of experience with us.
Details

Category: Articles
Presentation for: 4th Men in Early Childhood Education Summit (February 2010, Auckland).
Alex Williams: Unitec Institute of Technology NZ
The profound under representation of men in the early childhood education (ECE) context is highlighted by the statistical reality that currently less than one percent of early childhood educators in New Zealand are men. This situation is of significant concern and has potentially negative implications not only for the children in ECE, but also for the sector as a whole.
This presentation explores some of the historical & current factors contributing to the highly gendered nature of the ECE sector & considers these factors within a wider social context – with particular focus on how society may view men who choose to challenge prevailing stereotypes by pursuing careers in ECE. This theme is then further explored by drawing on recent research that investigates how male ECE teachers maybe unintentionally portrayed as conforming to the very same stereotypes that these men are actually challenging via their 'unconventional' career choices.
Read more: Men In Early Childhood Education – How Do We Portray Them? – Alex Williams