EC-MENz National Summit 2021
Held in Ōtautahi (Christchurch) on Saturday, June 12.
Kia ora e te whānau,
We are excited to announce that the 2021 EC-Menz Summit in Ōtautahi (Christchurch) on Saturday, June 12 will feature an amazing lineup of speakers drawn from across the early childhood sector. As an example, please check out this presentation abstract below, that promises to explore one of the more contentious (and fascinating) aspects of play in early childhood settings. We will be announcing more about the full programme as the event draws closer, so stay tuned! For more information, and to register, please contact This email address is being protected from spambots. You need JavaScript enabled to view it. or register through our contact form.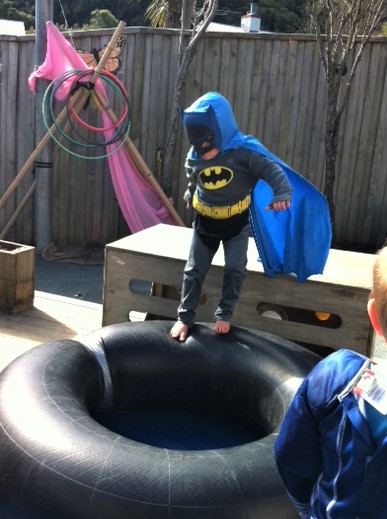 Playful Aggression: Superhero and Weapon Play in ECE
Presented by Robin Christie, Childspace, Wellington, Aotearoa.
Playfighting and playful aggression are universal urges in young children across cultures, yet teachers and parents have long struggled with this kind of play in our ECE settings as it seems at odds with our shared desire for a just and peaceful society.
Yet research clearly shows that children's fantasy play helps them to make sense of the world (Taylor & Carlson, 1997), and playfighting (superhero play, weapons play, rough- and- tumble play) allows them to explore their own sense of agency and power, as well as complex concepts such as social justice and the place of violence in society (Carlsson-Paige & Levin 1987, 1990; Cantor 1998; Levin 1998, 2003; Katch 2001).
This interactive presentation will look at the positive and negative aspects of playful aggression in young children, and share great real-world tips for creating opportunities to celebrate this vital aspect of human development in a respectful and lawful climate.
---

Summit Reports