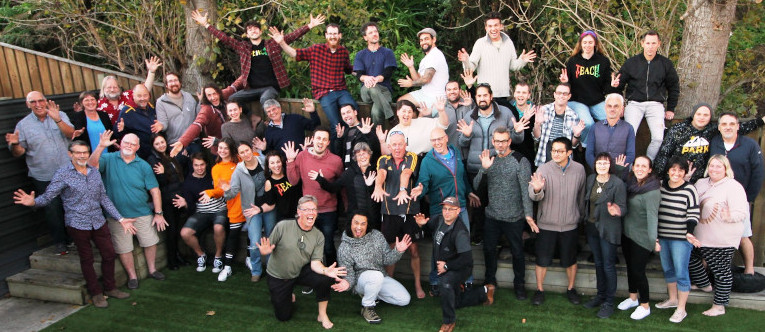 Details

Category: Articles
Seiuli Sauni (Faculty of Education, The University of Auckland). Culture – Research
There is a Samoan saying: "O fanau o mea alofa mai le Atua" meaning, our children are gifts from God". According to our history, Samoan men have been responsible for the empowerment and transmission of spiritual and cultural knowledge. This paper will explore the spiritual and cultural status of authority that Samoan men are accustomed to. It draws on the narratives and the findings from a small-scaled research project which explored the perspectives of four Samoan male teachers. The findings suggest there were particular aspects of the church and culture that influenced their involvement in early childhood education. This paper discusses the importance of their roles and responsibilities in maintaining cultural values, spiritual experiences and cultural identities of children in early childhood settings. Furthermore, their views on their children as learners will be considered in this presentation. It concludes with a discussion about the need for more male educators and implications of their roles in the holistic development in early childhood settings.
Read more: Children are gifts from God: Samoan male teacher perspectives
Details

Category: Articles
"The YMen Project"is an initiative developed by Wellington Kindergartens in conjunction with the Ministry for Social Development through Work and Income New Zealand. The premise behind the project was first developed in 2008 by teachers and management within Wellington Kindergartens to address the chronic shortages of men working in early childhood education and high rates of unemployment among men under the age of 24 years.
View as PDF

Details

Category: Articles
This is a letter from the Ministry of Education responding to a recommendation that advertising be used to attract more men to teaching.
View as PDF

Details

Category: Articles
Click below to veiw an interview with Bethlehem Tertiary Institute ECE lecturer, Philip Ozanne
http://www.youtube.com/watch?v=d2siDGHeR7w
There has been a lot of attention in the media lately given to the shortage of male teachers in the Early Childhood Sector. It is estimated that only 2% of Early Childhood teachers are male, and this is not a new problem. Numbers have always been this low in New Zealand. This disparate representation in our Early Childhood centres has far-reaching implications for our young people, and is a problem that deserves both our attention, and our attempt to explore solutions.
Students at Bethlehem Tertiary Institute are very blessed to have Philip Ozanne leading the Centre-Based Diploma of Teaching (Early Childhood Education) programme. We sat down with him recently to hear his views of this important issue.
Read more: Why There's A Shortage of Men Teachers in Early Childhood – Thoughts from Phil Ozanne
Details

Category: Articles
Thursday, 2 February 2012 10:01 am | ChildForum Press Release
Tags: Education, Police and Crime, Child and Youth Issues, Business Confidence, Employment, Preschool Education, General Politics, Men's affairs.
2 February 2012
Men in early childhood education
Bringing up the paedophile hysteria of the past is not going to help raise the number of men working in early childhood education, a leading ECE expert says.
Sarah Farquhar, of ChildForum, who has spent many years researching the role of men in ECE, says the issue of men working in childcare being associated with sex abuse was put to rest within the sector a long time ago and the Early Childhood Council's comments are not helpful.
Summit 2021
We are excited to announce that the 2021 EC-Menz Summit in Ōtautahi (Christchurch) on Saturday, June 12 will feature an amazing lineup of speakers drawn from across the early childhood sector. As an example, please check out this presentation abstract. We will be announcing more about the full programme as the event draws closer, so stay tuned!
For more information, and to register, please contact robin@childspace.nz or register through our contact form.
Regional Chapters
EC-MENz regional chapters and associated contacts can be found here.
If your region is not represented and you would like to become a co-ordinator for the chapter please contact us.

Regional Events
There are no events as of date.