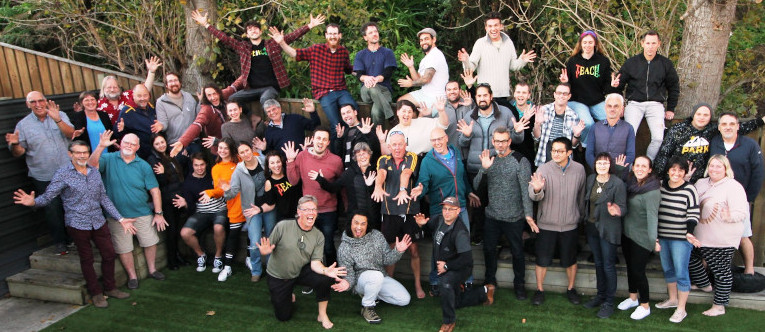 Details

Category: Articles
Wednesday, 14 August 2013 20:03 | Written by ChildForum
Details

Category: Articles
All around Aotearoa men are making huge differences in the lives of very young children.

EC-MENz is New Zealand's only national organization dedicated solely to supporting the many roles of men in early childhood education.
View as PDF

Details

Category: Articles
To be held on the 7-9th March 2014 in Wellington.
Men and women are warmly invited to attend the Summit of the Early Childhood Men in NZ Assn (ECMenz). Friday will consist of political and research presentations and panels. Saturday will include fun learning workshops and roundtables on various gender, initial teacher education and workforce topics. For people staying over Saturday night, Sunday morning will provide the opportunity for social activities and visits to services around Wellington hosted by Childspace.
Details

Category: Articles
14th NZ Early Childhood Research Conference – 6th March 2014
This will be a joint conference with Australian colleagues in Wellington city, NZ. It will showcase the best and the latest early childhood research and also provide an opportunity for students to present their thesis work. Mark this date in your diary now. More information will be available and a call for papers will be issued by ChildForum in September 2013.
Details

Category: Articles
Thursday, May 02, 2013 Iwk Bureau
Mohanan began his professional career as a primary school teacher in India in the mid 80s. From this experience he grew to realise how crucial the early years are in deciding a person's character. It was this realisation coupled with a revelation from his church pastor in 2008 that spurred him to pursue a career working with younger children as an early childhood teacher.
"Put simply; I see my career choice as a spiritual mission… I have always believed in the famous quote "if your wealth is lost, nothing is lost; if your health is lost, something is lost; and if your character is lost, everything is lost."
Read more: International male Indian early childhood graduate shares his experiences
Summit 2021
We are excited to announce that the 2021 EC-Menz Summit in Ōtautahi (Christchurch) on Saturday, June 12 will feature an amazing lineup of speakers drawn from across the early childhood sector. As an example, please check out this presentation abstract. We will be announcing more about the full programme as the event draws closer, so stay tuned!
For more information, and to register, please contact robin@childspace.nz or register through our contact form.
Regional Chapters
EC-MENz regional chapters and associated contacts can be found here.
If your region is not represented and you would like to become a co-ordinator for the chapter please contact us.

Regional Events
There are no events as of date.