Fire, ropes, and giant musical instruments combined with stomp rockets, kōauau flutes and 'elephant toothpaste' at the 2019 Wellington EC-Menz ECEquality Hui. What a combination!
Held at the legendary Childspace Workshop, our half-day professional learning hui this year attracted more than forty men and women from as far afield as Christchurch, Nelson, Whanganui, New Plymouth and Auckland. This was a great event that showcased the strength and diversity of our ECE teaching teams in Aotearoa.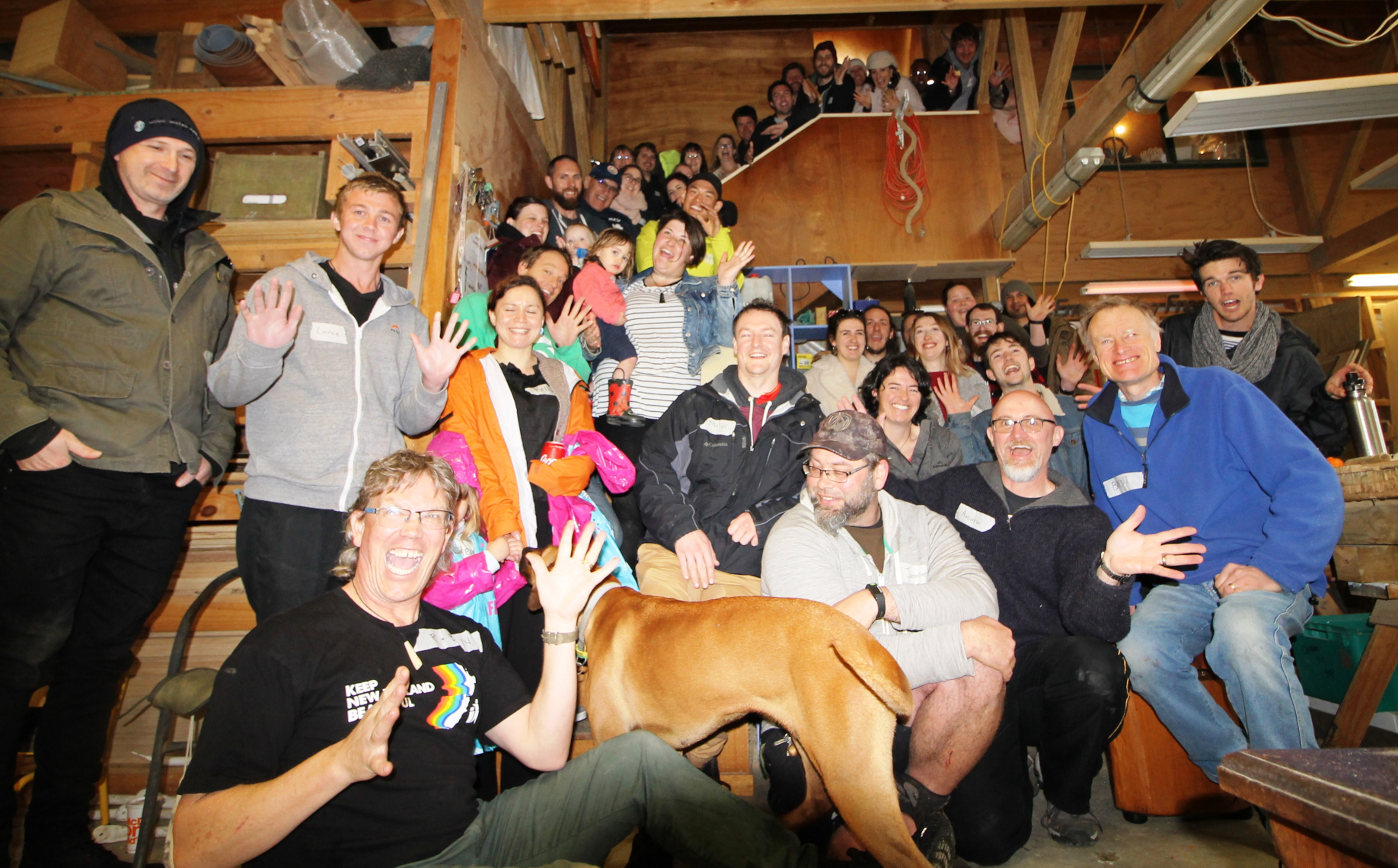 One of the main points of discussion during the day was the possibility of a name change for our organisation, from EC-Menz to ECEquality. This name has been adopted by the Victoria University support group as the name EC-Menz was seen by some as being for males only. This is far from the truth, of course, as wāhine are always welcome, and are a vital part of the work we are all doing to bring more good men into the lives of young children. The proposed name change is also in line with the increasing awareness of the non-binary nature of gender, and our striving for true gender diversity in our teaching teams. Please contact us at ecmenz.org to let us know your thoughts on this issue.
The kōauau is a traditional Māori flute, played with the mouth and made from wood, kelp, or bone. We formed short lengths of bamboo into kōauau with sandpaper and made beautiful harmonic music (when we weren't laughing so hard it made playing impossible).
EC-Menz national secretary Joseph James then treated us to a display of easily-accessible science experiments, combined with a discussion about how we see the sciences in ECE. Joseph's keen and inquisitive mind really came through in his presentation, which was well-received.
Kai, coffee, and climbing and cavorting in the 'Dopamine Forset' experimental playground were followed by a large kaupapa whānau photograph. What a good looking bunch!
Ana Pallesen from NZEI then outlined the Pay Equity campaign for us in great detail, clearing up some of the misconceptions about this valuable initiative. Her presentation was quite inspiring and shows yet again that we must work together across our profession, regardless of service type, for better conditions for our kaiako.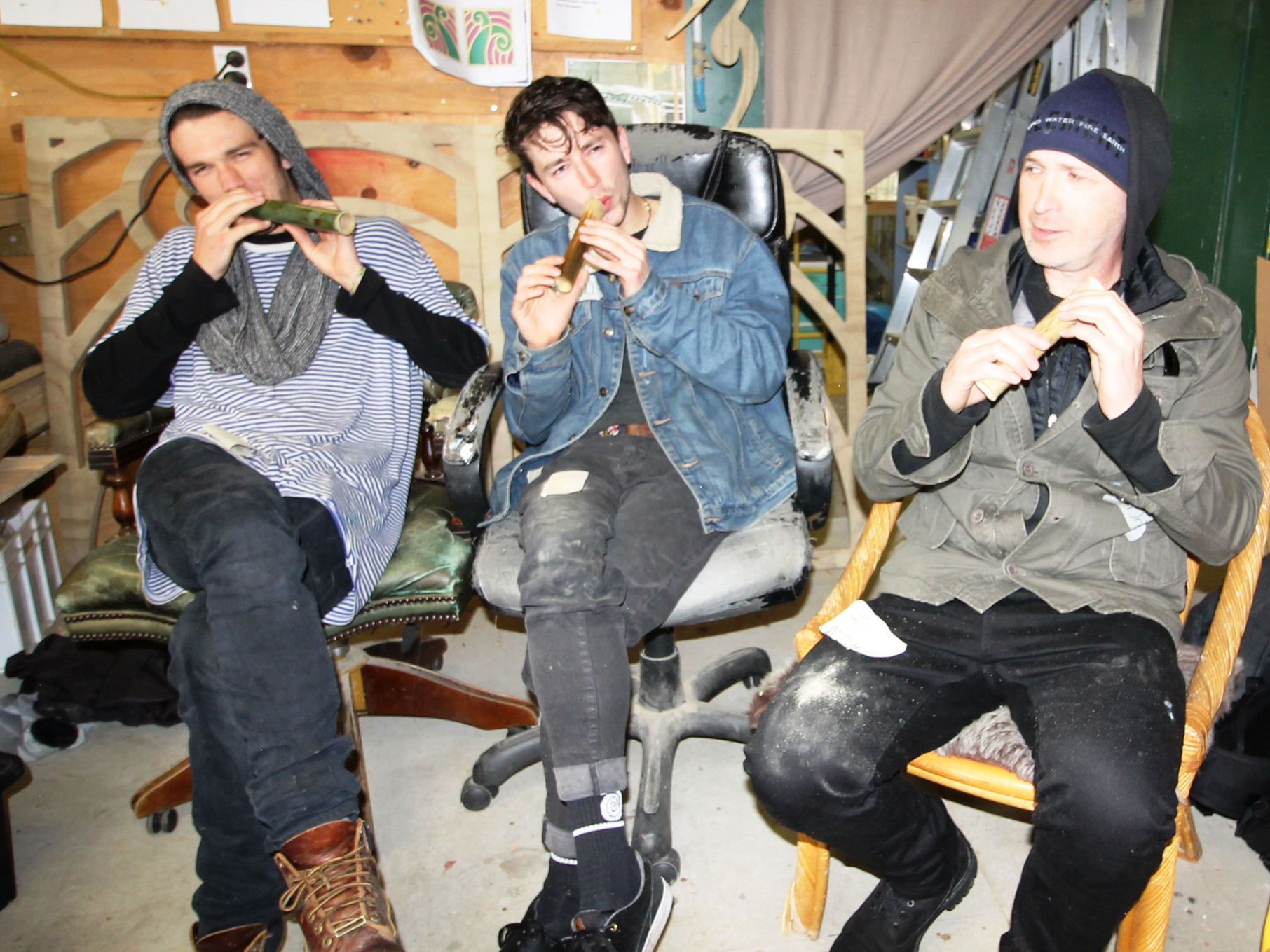 Robin Christie from Childspace is quite plainly obsessed with the positive impact of loose parts in the playscape, and his presentation showed us why in no uncertain terms. Robin shared photos and videos showing children of all ages manipulating their environment using bamboo lengths, nets, ropes, straw bales, and dozens of giant tractor-tyre inner tubes.
Then came the fantastic finale – Andrew Willans from Whānau Manaaki guiding us through lighting fires using nothing but a flint and steel and some crushed-up cabbage tree leaves! In no time at all we had 13 tiny fires lit in stainless steel bowls INSIDE the workshop. You should have seen Robin's face, it was hilarious! With both the workshop fire extinguishers plus the fire hose standing by, it was a well-controlled (but still slightly nerve-wracking) excercise.
A closing waiata was followed by our karakia kai led by Noe Soames, and we then descended upon the kai and refreshments with a vengeance. This was an exceptional chance for practitioners from all backgrounds to meet others in the field, share their own stories, and be inspired.
To find out more about the work of EC-Menz, or to meet others in your area committed to supporting gender diversity in ECE, please log on to ecmenz.org , or contact national Vice-President Robin Christie directly on This email address is being protected from spambots. You need JavaScript enabled to view it. .
Kia kaha, e te whānau!