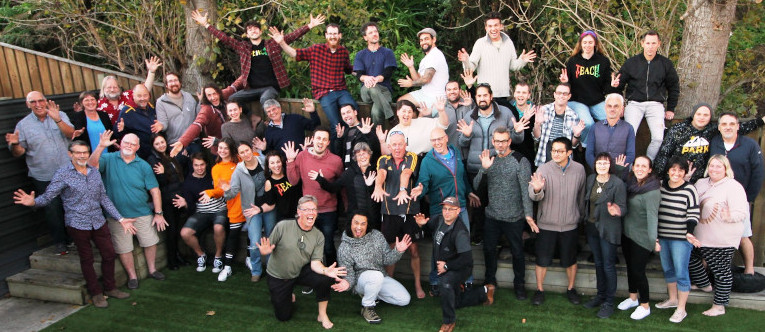 Details

Category: Articles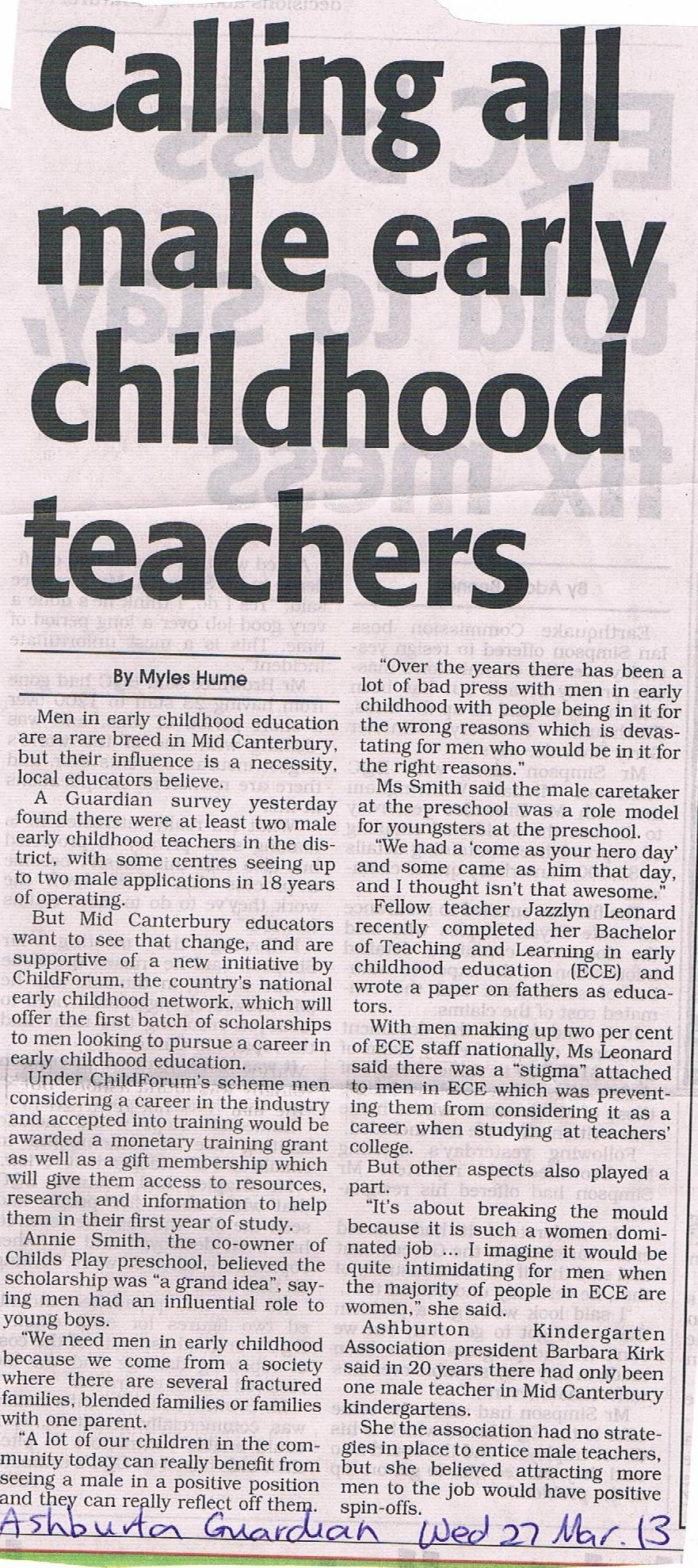 Details

Category: Articles
Wednesday, 20 March 2013

Andrew Thornburrow
Teacher at Lansdowne
Private Childcare (Masterton)
Andrew Thornburrow admits he used to think early childhood teaching was all 'changing nappies and wiping noses.'
That was until he enrolled in a Bachelor of Teaching (Early Childhood Education) at New Zealand Tertiary College and was awoken to the complexity and diversity that can exist in the role.
Details

Category: Articles
Inviting Men into Early Childhood Education
Monday, 25 March 2013, 10:11 am
Press Release: 'Men in Early Childhood Network'
It will not be rare to see men in early childhood teaching and childcare roles if a new initiative by NZ's national early childhood network, ChildForum, sparks mens' interest.
The proportion of men to women working in early childhood education was higher 20 years ago than it is today. Only 2% of early childhood educators are men, compared with a high of 2.3% in 1993 and a low of just 1% in recent years.
Read more: Inviting Men into Early Childhood Education – Scholarship Scheme a First for NZ
Details

Category: Articles
KATE RUSSELL investigates why there are so few male early childhood education teachers in New Zealand. January 2013 NZ Teacher
Early childhood teaching is one of the most gender-segregated professions in New Zealand. According to the Ministry of Education's latest statistics from July 2011, over 98 per cent of early childhood education (ECE) teachers are female. That's a total of 379 male teachers, compared with 20,267 female teachers.
However, Ministry of Education statistics say that male ECE teachers have nearly trebled since 2001, and have grown as a percentage from 1.1 per cent in 2001 to 1.8 per cent in 2011. Despite this growth, there is still a shockingly small number of men teaching in our early childhood centres.
Regional Chapters
EC-MENz regional chapters and associated contacts can be found here.
If your region is not represented and you would like to become a co-ordinator for the chapter please contact us.

Regional Events
There are no events as of date.