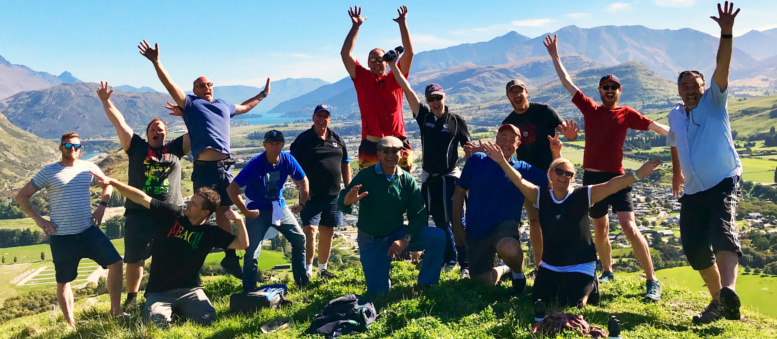 Details

Category: Articles
Sun, 2007-04-01
by Jarrod Booker
Maori are showing how New Zealand can improve its dire shortage of male teachers in early childhood education, says a world authority.
Less than 1 per cent of New Zealand's teachers in early childcare centres are men, one of the lowest rates in the world, says Jan Peeters, co-ordinator of the Resource and Training Centre for Child Care at Belgium's University of Ghent.
The sex abuse convictions of creche worker Peter Ellis 13 years ago still cast a long shadow over men in the industry and male teachers are often viewed as a risk to the toddlers they work with.
Those in the industry agree that children are missing out on male role models because of the lack of male teachers.
Details

Category: Articles
Minutes for the 'Men in Early Childhood Education Workshop' held at the Annual Conference of the Early Childhood Council, 30 March 2007
View as PDF

Details

Category: Articles
History taken from the proceedings of the 1st Men in Early Child Care and Teaching Summit in New Zealand. 2007 by S Farquhar.
View as PDF

Details

Category: Articles
A steep tramp above Akaroa Harbour Canterbury, during the 5th Men in ECE Canterbury Hui, 5th-8th May 2000
David baxendell – Teacher
Anton Wartman – Senior Teacher
John Grater – Teacher
Russell (forgotten surname) – Teacher
Photographer – Duncan Fisher – Head Teacher
Summit 2019
17-19 May 2019
Whanganui
Hosted by Noah's Ark ELC

A line-up of rock-star presenters (featuring the likes of ECE legend David Spraggs) are being assembled to bring you quality professional development in a warm and supportive environment.
Click here for further details.
Regional Chapters
EC-MENz regional chapters and associated contacts can be found here.
If your region is not represented and you would like to become a co-ordinator for the chapter please contact us.

Regional Events
No listed regional events at the moment.