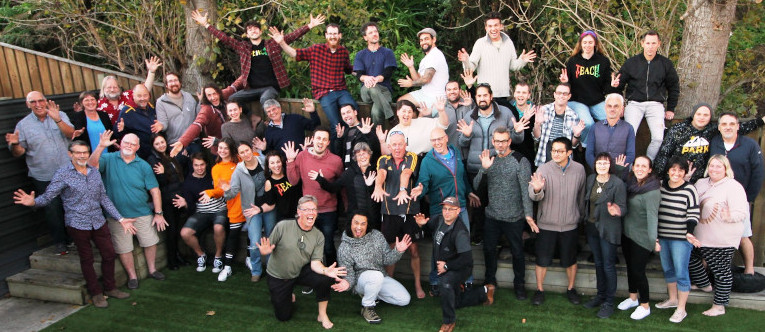 Details

Category: Articles
View in PDF

Sarah-Eve Farquhar (editor) 2007 ISBN 978-0-473-12547-9 (internet)
© Childforum Research
This work is copyright. It may not be reproduced
for the purposes of sale or commercial exploitation.
Single copies for personal study purposes only are
permitted. For multiple copying of all, or extracts
from, this work beyond the 3% or 3-page level
contact Childforum for permission
http://www.childforum.com
Details

Category: Articles
Sun, 2007-04-01
by Jarrod Booker
Maori are showing how New Zealand can improve its dire shortage of male teachers in early childhood education, says a world authority.
Less than 1 per cent of New Zealand's teachers in early childcare centres are men, one of the lowest rates in the world, says Jan Peeters, co-ordinator of the Resource and Training Centre for Child Care at Belgium's University of Ghent.
The sex abuse convictions of creche worker Peter Ellis 13 years ago still cast a long shadow over men in the industry and male teachers are often viewed as a risk to the toddlers they work with.
Those in the industry agree that children are missing out on male role models because of the lack of male teachers.
Details

Category: Articles
Minutes for the 'Men in Early Childhood Education Workshop' held at the Annual Conference of the Early Childhood Council, 30 March 2007
View as PDF

Details

Category: Articles
History taken from the proceedings of the 1st Men in Early Child Care and Teaching Summit in New Zealand. 2007 by S Farquhar.
View as PDF

Details

Category: Articles
A steep tramp above Akaroa Harbour Canterbury, during the 5th Men in ECE Canterbury Hui, 5th-8th May 2000
David baxendell – Teacher
Anton Wartman – Senior Teacher
John Grater – Teacher
Russell (forgotten surname) – Teacher
Photographer – Duncan Fisher – Head Teacher
Summit 2021
We are excited to announce that the 2021 EC-Menz Summit in Ōtautahi (Christchurch) on Saturday, June 12 will feature an amazing lineup of speakers drawn from across the early childhood sector. As an example, please check out this presentation abstract. We will be announcing more about the full programme as the event draws closer, so stay tuned!
For more information, and to register, please contact robin@childspace.nz or register through our contact form.
Regional Chapters
EC-MENz regional chapters and associated contacts can be found here.
If your region is not represented and you would like to become a co-ordinator for the chapter please contact us.

Regional Events
There are no events as of date.