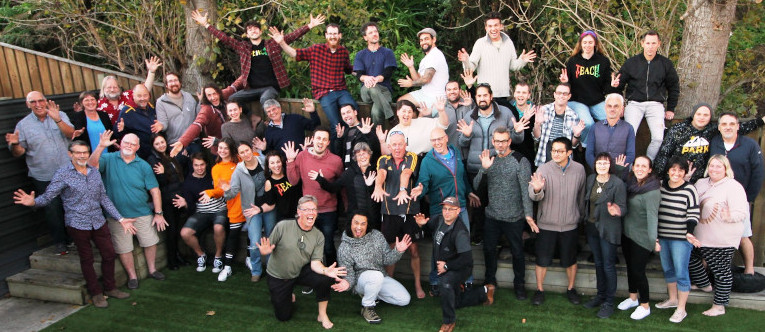 Details

Category: Articles
Details about the scholarship scheme can be found at: http://www.childforum.com/men-in-ece/scholarships/991-information-on-applying-for-a-scholarship-or-grant-and-grants-available.html
We strongly encourage people to take up these scholarships, so please see if you qualify.
The $400.00 invitation grants are for men at the entry point of entering ECE teacher education. And there are sadly not enough sponsors as it is, to offer to men after the entry point. Members that run centres could help by offering to sponsor an invitation grant. Please email This email address is being protected from spambots. You need JavaScript enabled to view it.. There is a waiting list of guys who are eligible for the grant.
Details

Category: Articles
By NIKKI MACDONALD
Radon clearly remembers their first meeting. Six-year-old Connor was playing with his Lego blocks at the house of his nan, who is also his guardian. He looked up at this complete stranger and asked: "Do you know how to tie a hook on a fishing line?"
In the three years since, Radon Mailau and his "little buddy" Connor Bradshaw have spent their weekly Sunday afternoon meetings hiking, playing with slingshots, cooking massive piles of potato chips and making Wolverine claws and a failed crossbow.
Details

Category: Articles
A Scottish Rudolf Steiner preschool teacher has been denied another temporary work visa by Immigration New Zealand because he is taking the job of a New Zealander.
But Kristopher McGinnis is in the 2 per cent of male early childhood education (ECE) teachers in the entire country – as "rare as hen's teeth" to find. And despite his principal making an appeal to Immigration for Mr McGinnis to stay, it indicated he would not be successful.
Mr McGinnis, who finished at Kowhai Childcare at Hamilton's Waikato Waldorf School last week, will return to Glasgow today despite desperately wanting to stay in New Zealand."I'm gutted. I love it here," he said.
The 30-year-old Scottish-trained ECE teacher arrived in 2012 on a working holiday visa and took up an "unqualified position" with Kowhai Childcare soon after.
Summit 2021
We are excited to announce that the 2021 EC-Menz Summit in Ōtautahi (Christchurch) on Saturday, June 12 will feature an amazing lineup of speakers drawn from across the early childhood sector. As an example, please check out this presentation abstract. We will be announcing more about the full programme as the event draws closer, so stay tuned!
For more information, and to register, please contact robin@childspace.nz or register through our contact form.
Download poster

Regional Chapters
EC-MENz regional chapters and associated contacts can be found here.
If your region is not represented and you would like to become a co-ordinator for the chapter please contact us.

Regional Events
There are no events as of date.