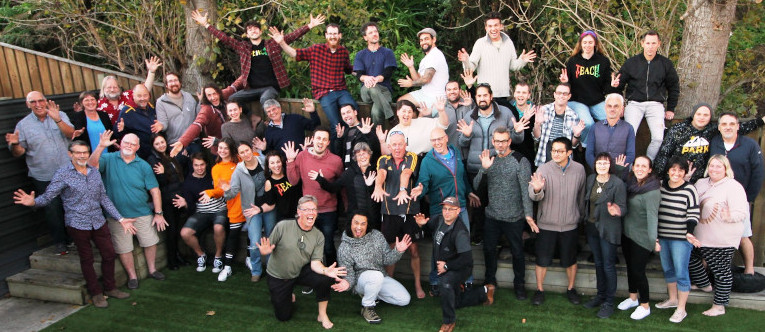 Details

Category: Articles
A Scottish Rudolf Steiner preschool teacher has been denied another temporary work visa by Immigration New Zealand because he is taking the job of a New Zealander.
But Kristopher McGinnis is in the 2 per cent of male early childhood education (ECE) teachers in the entire country – as "rare as hen's teeth" to find. And despite his principal making an appeal to Immigration for Mr McGinnis to stay, it indicated he would not be successful.
Mr McGinnis, who finished at Kowhai Childcare at Hamilton's Waikato Waldorf School last week, will return to Glasgow today despite desperately wanting to stay in New Zealand."I'm gutted. I love it here," he said.
The 30-year-old Scottish-trained ECE teacher arrived in 2012 on a working holiday visa and took up an "unqualified position" with Kowhai Childcare soon after.
Regional Chapters
EC-MENz regional chapters and associated contacts can be found here.
If your region is not represented and you would like to become a co-ordinator for the chapter please contact us.

Regional Events

EC-Menz & ECEquality Wellington Region Half-day Hui 2019

9am – 1pm on Saturday 14 September.
Please bring yourself, your colleagues, your mother-in-law, and everyone you've met since primary school to the legendary Childspace Workshop for a day of quality, affordable professional development. Presentations on a wide range of topics will be followed by a fire, kai, and refreshments. Come and meet others in the field, share your own story, and be inspired.
$20 per person (bring the whole team!), students and unwaged $10. Children and dogs always welcome.
For more information and to register please contact Robin at robin@childspace.co.nz