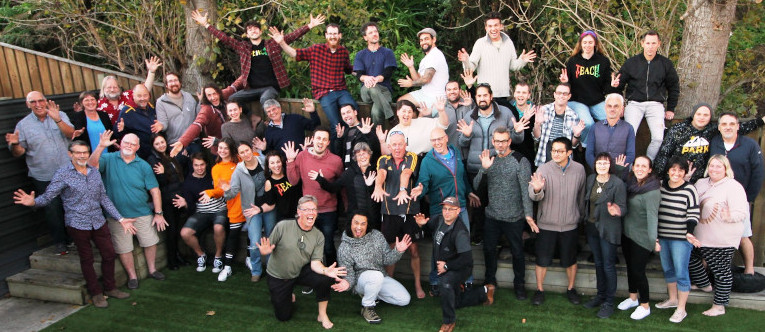 Details

Category: Articles
by Craig d'Arcy
It is essential for children to have both men and women working together in their care and education. Men have something to offer that is different to what females have to offer. Both men and women together can make fundamental contributions to the care and education of young children. The following outlines the tasks that all stakeholders face as we strive to: encourage acceptance within early childhood services of the vital role of male staff, prevent men's professional isolation, encourage and support males to enter and stay in the field, and enhance the profession of early childhood as a whole.
View as PDF

Details

Category: Articles
by Joseph James
Lilian Katz (1994) outlined five perspectives that can be used as to gauge quality within an early childhood setting. By drawing on a range of literature, and using Katz's (1994) perspectives as different lenses, I am able to explore the topic of male teachers, why there are so few, how they are perceived and treated, how their practice is unique, and ultimately, how it affects the quality of ECE services.
View as PDF

Details

Category: Articles
The EC-Menz Wellington group came together in November 2015 at Childspace Northland for the final time this year. It was such a pleasure to see such a diverse group, including three talented men currently studying ECE at Victoria University. With a few refreshments, some good kai, and a huge variety of conversation topics it gave us great heart to see that there are such genuine people living and learning alongside young people in our region.
Details

Category: Articles
Details about the scholarship scheme can be found at: http://www.childforum.com/men-in-ece/scholarships/991-information-on-applying-for-a-scholarship-or-grant-and-grants-available.html
We strongly encourage people to take up these scholarships, so please see if you qualify.
The $400.00 invitation grants are for men at the entry point of entering ECE teacher education. And there are sadly not enough sponsors as it is, to offer to men after the entry point. Members that run centres could help by offering to sponsor an invitation grant. Please email This email address is being protected from spambots. You need JavaScript enabled to view it.. There is a waiting list of guys who are eligible for the grant.
Summit 2021
We are excited to announce that the 2021 EC-Menz Summit in Ōtautahi (Christchurch) on Saturday, June 12 will feature an amazing lineup of speakers drawn from across the early childhood sector. As an example, please check out this presentation abstract. We will be announcing more about the full programme as the event draws closer, so stay tuned!
For more information, and to register, please contact robin@childspace.nz or register through our contact form.
Regional Chapters
EC-MENz regional chapters and associated contacts can be found here.
If your region is not represented and you would like to become a co-ordinator for the chapter please contact us.

Regional Events
There are no events as of date.