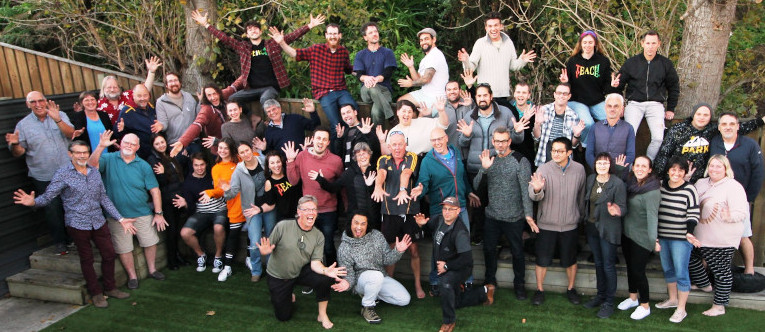 Details

Category: Articles
by Joseph James
Lilian Katz (1994) outlined five perspectives that can be used as to gauge quality within an early childhood setting. By drawing on a range of literature, and using Katz's (1994) perspectives as different lenses, I am able to explore the topic of male teachers, why there are so few, how they are perceived and treated, how their practice is unique, and ultimately, how it affects the quality of ECE services.
View as PDF

Details

Category: Articles
The EC-Menz Wellington group came together in November 2015 at Childspace Northland for the final time this year. It was such a pleasure to see such a diverse group, including three talented men currently studying ECE at Victoria University. With a few refreshments, some good kai, and a huge variety of conversation topics it gave us great heart to see that there are such genuine people living and learning alongside young people in our region.
Details

Category: Articles
Details about the scholarship scheme can be found at: http://www.childforum.com/men-in-ece/scholarships/991-information-on-applying-for-a-scholarship-or-grant-and-grants-available.html
We strongly encourage people to take up these scholarships, so please see if you qualify.
The $400.00 invitation grants are for men at the entry point of entering ECE teacher education. And there are sadly not enough sponsors as it is, to offer to men after the entry point. Members that run centres could help by offering to sponsor an invitation grant. Please email This email address is being protected from spambots. You need JavaScript enabled to view it.. There is a waiting list of guys who are eligible for the grant.
Details

Category: Articles
By NIKKI MACDONALD
Radon clearly remembers their first meeting. Six-year-old Connor was playing with his Lego blocks at the house of his nan, who is also his guardian. He looked up at this complete stranger and asked: "Do you know how to tie a hook on a fishing line?"
In the three years since, Radon Mailau and his "little buddy" Connor Bradshaw have spent their weekly Sunday afternoon meetings hiking, playing with slingshots, cooking massive piles of potato chips and making Wolverine claws and a failed crossbow.
Regional Chapters
EC-MENz regional chapters and associated contacts can be found here.
If your region is not represented and you would like to become a co-ordinator for the chapter please contact us.

Regional Events
There are no events as of date.